Tennis hats have been around for years.  In the good old days, the hat was a wider-brimmed garment used solely for sun protection.  In tennis today, the hat is used for sun protection, fashion and even to stop the sweat dripping down your face.
Tennis hats are now an important part of the modern game. It adds a touch of style to your on-court ensemble as well as protection from the sun's harmful rays. My wife always makes fun of me as I always wear mine backward out of a strange superstition I have (similar to Rafa in all his warm-ups).
This guide will examine some of the best tennis hat options available. It is essential to find the right tennis hat for your comfort, focus, and overall performance, regardless of whether you are a professional player or someone who plays a few times a year.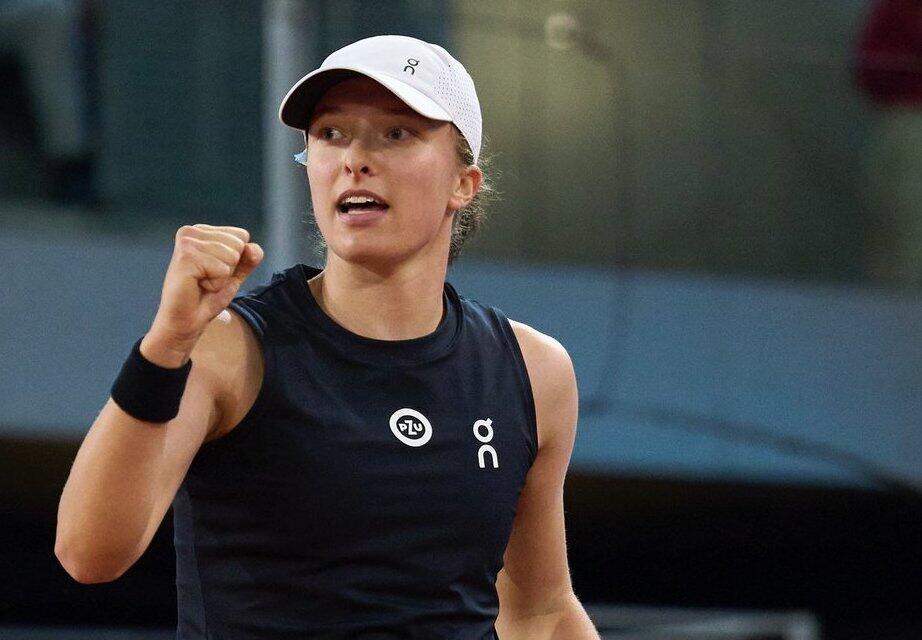 Ultimately it is hard to go wrong with a hat, that said there are several factors to consider when choosing the best tennis hat.
The material, the fit, the ventilation, and the ability to block the sun. You should also consider style and design, as a hat that represents your personality can boost your confidence (for that feel-good factor!) and help you stand out.
This guide has compiled a list of the best tennis hats that tick the box for style and functionality. Tennis player reviews, performance features, durability, and popularity weighed into the selection of these hats. Whether you are looking for a well-known brand or an emerging competitor, our selection offers options for all tastes and budgets.
For maximum airflow, visibility, and comfort, we have a variety of traditional visors and classic caps for both women and men. The goal is to ensure that you stay comfortable, cool, and stylish throughout the whole match by helping you choose the right tennis hat that suits your unique needs.
Our guide provides valuable insights and recommendations to assist you in finding the perfect tennis hat, whether you're looking for increased performance, sun protection, or simply wanting to look better on court. So come on, let's start your search for the best tennis hat!
If you're short on time and want to know our top picks then here they are
Sale
Head Men's Pro Player Cap
Best Tennis Hats in 2023 – Our review
Nike Aerobill Rafa Cap
One of the all-time greats, Rafa has been signed to Nike for many years. He became so famous that Nike created a collection in his logo of the raging bull which is featured on this hat.
The number of people who wear them solely because they are fans of Nadal is growing as the years go by.
As far as technology goes, these hats are no different from the other Nike performance options. They are all great quality.
I admit, I am a huge Rafa fan so wear this hat often, it fits well and it is the most stylish tennis cap available right now. It is comfortable, lightweight and captures the sweat when playing in hot conditions.
Babolat Basic Logo Hat II
Babolat has a great range of clothing to go with their fantastic tennis rackets.
The Basic Logo Hatt II is a well-designed, lightweight hat that provides shade for your face. It features embroidered grommet holes on the crown so your head can breathe, an adjustable back strap with Babolat tab to allow for sizing and an embroidered logo at front that lets people see the brand.
In terms of shape, the Babolat basic logo hat is similar to most others on the market. This hat is intended to be lightweight, form-fitting, and provides good coverage around the forehead.
There are plenty of colors available from Babolat, and players can be confident that it will last for a long time. This is a good solid hat for the price range.
Nike Advantage hat
Today, Nike Advantage hats are perhaps the most common choice on tennis courts. A unique design ensures the hat lasts a long time, and it comes in a wide range of colors. I have one of these hats in my collection and it has never let me down.
In addition to polyester, the hat's body and lining contain a small amount of spandex. Those looking for the perfect fit will benefit from this extra comfort and flexibility with sizing. It is the last thing anyone wants to deal with their hat falling off during a match.
The hat is lightweight and breathable and it has been reported that the heat transfer swoosh on the front falls off when washed, but as long as the hat is cleaned properly, this is not an issue in our experience.
There are new colors released every season, and you should have no problem finding a few to match your outfits.
HEAD Men's Pro Player Cap
The HEAD Men's Pro Player Cap gets just about everything right. Its sleek design, comfortable fit, and superior performance make it the best choice for any tennis player. With its moisture-wicking fabric and breathable construction, it keeps you cool and dry on the court and is even approved for the pro tour. Sporty elegance is enhanced by the style of the HEAD logo and the adjustable strap.
Whilst it is available in 3 colors, the only downside to the hat is that it comes in one size. I have a larger head and had no issues with it so hopefully you wont either!
Federer Uniqlo hat
Several years ago, Roger Federer signed with Uniqlo, shocking a lot of people after a career with Nike. He has become a household name because he spent his entire career with Nike. People still wear his hats today and his famous RF brand lives on.
The release of something extremely similar by Uniqlo took some time. There is no Nike swoosh on the hat anywhere, so most people won't be able to tell the difference. The hat does have the RF logo and 'GOROGER' printed on the back.  This is one classy hat like the man himself.
This is a great hat for on and off the court.  Good fit and quality material, we found this hat comfortable to wear and it molds to the head nicely.  We have heard some comment that after several washes the color can fade a little so keep to a low heat and follow instructions.
This is a bestseller by Uniqlo so best to buy through their website and they come in and out of stock frequently given the demand. Here is a link to their commemorative cap which we all love here.
Adidas Core Superlite Hat
Adidas' Core Superlite hat is a more basic hat option. There are many colors available, as well as the company's standard logo. People who already own Adidas clothing, as well as those who simply like Adidas clothing and the fit of the hat, will find this hat of interest.
Overall, Adidas keeps things fairly simple because it is a lightweight summer hat that provides good protection and is built for the summer heat. The bill is easy to adjust and it makes for a very comfortable fit on the head.
Adidas Men's Superlite Performance Hat
The Adidas Men's Superlite Performance Hat is made from 87% polyester and 13% spandex for a comfortable fit. It features a hook and loop closure and has a six-panel design. Another lightweight option, it features some mesh to help with airflow and keep you cool while you're on court. It's available in a range of different colours and had an average rating of 4.7 out of five stars on Amazon at the time of writing.
Lacoste Novak Hat
Last but not least, Lacoste has a reputation for creating quality clothes and hats for some time now. During Andy Roddick's time on tour, they hit the jackpot as his hat was one of the best-selling. The hats they sell are among the best available, and Novak Djokovic is the main pro they sponsor.
This hat is made from 100% polyester and is quite simple in design. It features a curved bill, an adjustable backstrap, and the famous Croc logo on the front. The backstrap of the hat has Novak Djokovic's logo so that people know who endorses the product. If you're a fan, or you're just a fan of the hat, you'll love it.
The design and shape of the hat is classic and it works well for tennis players of all levels. Another quality hat endorsed by a titan of the game.
How to Choose the Best Tennis Hats:
If you're looking for the best tennis hats, it is worth recapping what to look out for:
Sun Protection: Wear hats that protect your face and neck from UV rays by offering UPF (Ultraviolet Protection Factor). The best way to ensure maximum coverage is to wear a wide-brimmed hat or a hat with built-in sun protection.
Material: Choose lightweight, breathable fabrics such as polyester, nylon, or mesh. During intense matches, these fabrics keep your head cool and dry with proper ventilation and moisture-wicking.
Fit: Choose a hat with an adjustable strap or stretchy band that allows you to customize the fit. Hats should fit snugly without being too tight, allowing freedom of movement without slipping off.
Sweat Absorption: Look for hats with moisture-absorbing sweatbands or sweatwicking properties. By using these features, sweat can be kept away from your face and you can remain comfortable for long periods of time.
Ventilation: To prevent overheating, there must be adequate airflow. Air circulation is promoted and your head stays cool with hats with mesh panels, ventilation holes, or perforated designs.
Style: Choose a style that matches your overall tennis outfit and your personal preferences. The style that makes you feel confident on the court can be as classic as a cap, as a visor, or as a bucket hat.
Frequently Asked Questions
Can I wear any hat for tennis, or are there specific hats designed for the sport?
Tennis hats can be worn with any sport hat, but it's recommended that you wear sports hats designed specifically for the sport. Players who play tennis need hats that protect them from the sun, wick moisture, and ventilate them.
How do I determine my hat size?
Use a flexible measuring tape to measure your head circumference just above your eyebrows and ears. You can find the appropriate size for your measurement by consulting the hat manufacturer's size chart.
Can I machine wash my tennis hat?
If you are not sure how to care for your hat, be sure to check the manufacturer's instructions. To maintain their shape and durability, some tennis hats should be hand washed rather than machine washed. Your hat will last longer if you follow the cleaning instructions.
Are there tennis hats suitable for people with sensitive skin?
Yes, tennis hats designed specifically for sensitive skin are available. If you need extra sun protection, choose a wide-brimmed hat with a neck flap, or one made from hypoallergenic materials.
Can I wear a tennis hat with sunglasses?
Yes, sunglasses can be comfortably accommodated by many tennis hats. You should choose hats with a wide brim or visor that allows you to wear sunglasses without being blocked by the hat.
Which Tennis Players Wear a Hat?
Some players wear a hat whenever they play and some do not.  It is all down to personal preference.  Rafael Nadal for example always trains in a hat (worn backwards) but never competes in one, choosing to wear a headband instead.  Andy Murray can always be seen in a tennis hat as can Nick Kyrgios in his small reversed Nike baseball cap.  Denis Shaplova competes in a hat worn backwards and Iga Swietek always wears a hat showing her sponsor On.  Interestingly some have commented that she wears her hat so low that it covers her face from cameras and viewing fans and it is hard to read her emotions.  Maybe that is her plan!
Final Thoughts
In conclusion, when it comes to finding the best tennis hats, it's all about striking a balance between style, functionality, and comfort. Tennis hats not only serve as a practical accessory but also make a fashion statement on the court these days. I wear mine purely as a fashion accessory today and it feels strange if I am playing without it.
This guide has provided some fantastic hats to choose from, let us know how you get on!