A Grand Slam title is the most prized title of them all for tennis players. There are four grand slam tournaments in a calendar year (these are The Wimbledon Championships, The U.S. Open, The Australian Open and The French Open). Players do everything they can to peak for these events, winning just one of them will change their lives forever. In this article, we will look at which players have won the most Grand Slams on the men's and women's tours in the open era.
Men's singles titles (in the Open era)
Novak Djokovic – (23 Grand Slam Titles)
Novak now stands alone as the holder of the most grand slam titles on the men's tour.  He captured his 23 title in Australia this year and he looks good for a while yet.  Can he achieve more?
Rafael Nadal – (22 Grand Slam Titles)
Even though injury has halted his charge, Rafa holds an incredible 22 titles. Rafa has won all four grand slams at least once and has an incredible 14 French Open titles making Roland Garros his second home!
Roger Federer – (20 Grand Slam Titles)
Roger may well be retired but he managed to amass an incredible 20 grand slam titles, with a record-equaling 8 Wimbledon titles. In recent years it is fair to say when we think of the Wimbledon Championships, we think of Roger Federer…
Pete Sampras – (14 Grand Slam titles)
The American was a fantastic allrounder, he won an incredible 14 titles, his favorite service was without a doubt Wimbledon where he made centre court his own.
Bjorn Borg – (11 Grand Slam titles)
The ice-cool Swede amassed an incredible 11 grand slam titles. Even more amazing to think he did this before his retirement at the age of 26 years old!
Notable mentions;
Roy Emerson who won 12 Grand Slams in the amateur era.
Rod Laver who won 11 Grand Slams, 6 in the amateur era and 5 in the Open era. Rod also holds the career Grand Slam and now has an entire tournament named after him, the Laver Cup.
Jimmy Connors who won 8 Grand Slams, including 5 US Open titles.
Andre Agassi and Ivan Lendl have won 8 Grand Slam titles apiece.
Also Read: What is a fault in tennis? – rules and definition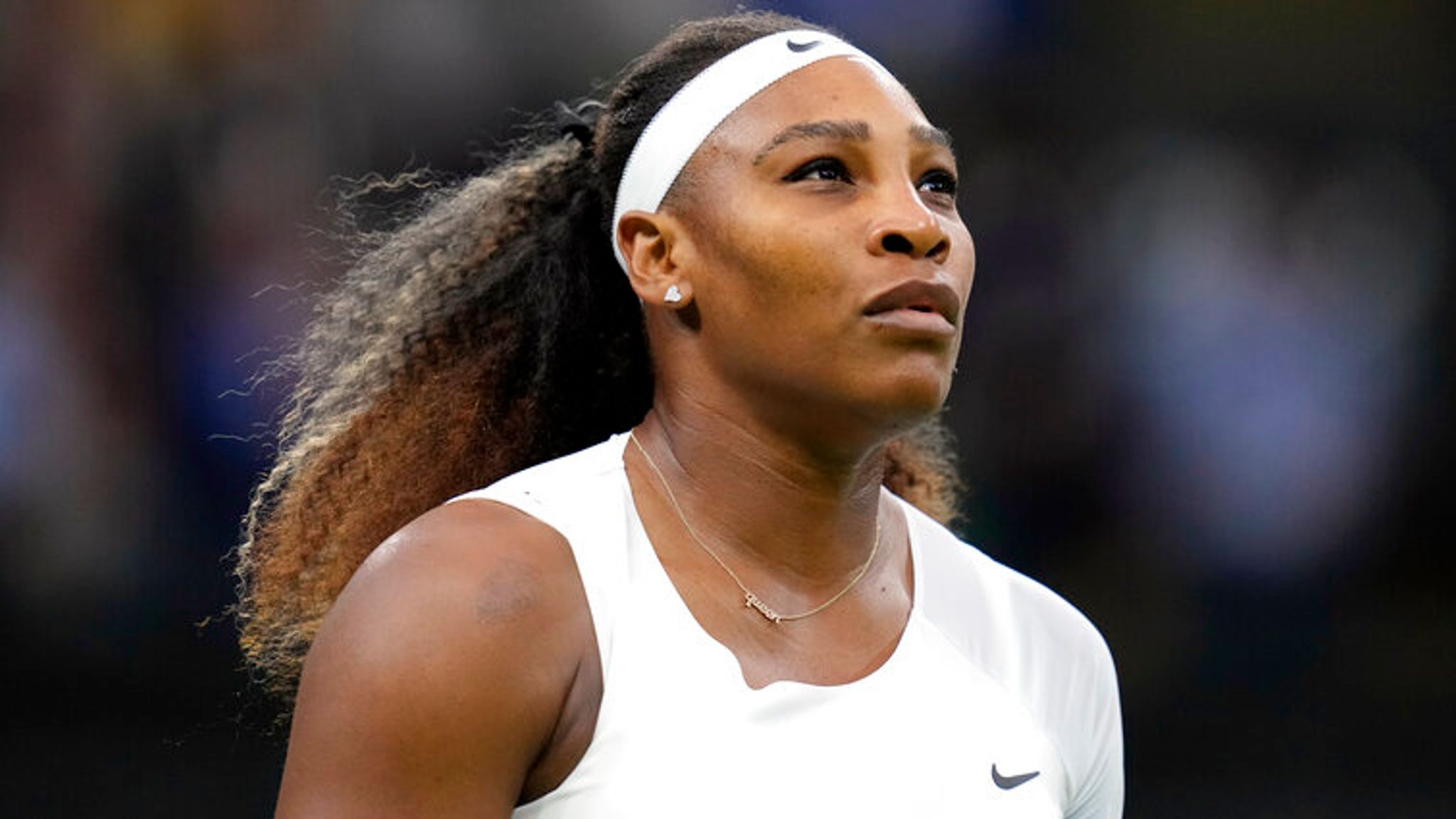 Women's Singles titles (in the Open era)
Serena Williams (23 Grand Slam Titles)
Since coming onto the scene as a teenager, Serena has transformed the women's game bringing a new form of power, consistency and determination. This combination led her to 23 Grand Slam titles.
Steffi Graf (22 Grand Slam Titles)
Steffi had it all, a powerful forehand, a slice backhand that rarely faltered and incredible athleticism. All this combined led her to an incredible 22 Grand Slam titles.
Chris Evert (18 Grand Slam Titles)
Chris won many fans with her charm and the elegant way she played the game. Of her 18 Grand Slams, she won 7 French Opens which is the most of her nearest rivals.
Martina Navratilova (18 Grand Slam Titles)
Martina was an incredibly competitive player. Hard to beat, she had a fantastic game and a great brain for the game. Martina made Wimbledon her own having won 9 singles titles on the grass. Worth noting Martina's incredible doubles exploits (both women's doubles and mixed doubles). Martina achieved 41 doubles Grand Slam titles.
Monica Seles (9 Grand Slam Titles)
The hard-hitting American amassed 9 titles and is still the youngest French Open winner at 16 years of age. Her game was suited to harder, faster courts. She didn't win a Wimbledon title in her career and her career was no doubt affected by the appalling incident where she was stabbed by a deranged fan at the French Open in 1993.
Notable mentions
Margaret Court is a former player who divides opinion, that said her tennis record speaks for itself. Combining the amateur and open eras, Margaret holds the most number of Grand Slam titles of anyone with a total of 24 Grand Slams. An Australian national, Margaret won 11 Australian Open titles.
Billie Jean King is a force of nature off the court and was a skilled technician on the court also. Billie has done wonders for the women's game and was a 12 time Grand Slam winner in her amazing career.
Frequently asked questions
What is the difference between a career grand slam and a calendar year grand slam?
A career Grand is a term given to a player who wins all four major championships at least once. A calendar year Grand Slam is given to the few people in history who have won all four major championships in the same year. This is a small club of people; Don Budge (1938), Rod Laver (1962 & 1969), Maureen Connolly (1953) and Margaret Smith Court (1970).
What is a Golden Slam?
This is where a player wins all four major championships and an Olympic gold medal. This does not have to be in the same year. So far only three players in history have done this; Andre Agassi, Rafael Nadal and Steffi Graf.
Final Thoughts
This article has covered some of the sport's greatest players, both past and present. All of the achievements here are at the pinnacle of the sport. Players just keep breaking records, Rafa leads the charge with 22 Grand Slams and his sheer dominance of the French Open with 14 titles would put him at fourth equal on this list alone.
The next generation of talent have their work cut out to emulate these greats. And who will be next? The likes of Carlos Alcaraz, Casper Ruud and Daniil Medvedev are performing consistently and Carlos is currently number 1 in the world having just won Wimbledon.
On the women's tour, Iga Swiatek is currently world no. 1 and has won 3 Grand Slam Titles with her brand of hard-hitting, precision tennis. Ons Jabeur has made three Grand Slam finals and Coco Gauff has the ability to win a Grand Slam title. We believe the future of tennis is in good shape and we look forward to watching the next phase unfold.
To understand how much money the top players make do read our recent article How much do tennis players earn? | 2023 – tennis pursuits