Taking a closer look at the best balls for tennis ball machine allows you to have a more productive practice session.
Tennis players can benefit greatly from owning a ball machine for their daily practice sessions. The cost is not cheap and they require a lot of care, so they're a great investment if you're going to play solo.
In You will need to shoot hundreds of balls with great power during solo tennis practice. Your training will be more effective if you select the best tennis balls for ball machines. 
We review the best tennis balls for ball machines in this guide to help you navigate the endless options in the market. You will also learn what to look for when choosing the right balls, their features, and how to pick them. 
Best Tennis Balls for Ball Machine
The following are the best tennis balls for ball machines. The bounce, playability, and feel have been taken into consideration when curating this list. 
Based on their impressive durability, Penn Championship Tennis Balls topped our list. In comparison to other brands on the market, these balls will last you longer, so you won't need to replace them anytime soon. 
Penn's Tennis Balls feature deep elastic seams to prevent cracking and other damages, as well as interlocked wool fibers which make them last longer.
Across America, these balls have been a bestseller for years due to their long-lasting durability and high quality. With constant quality and bounce, you can play with them for hours. 
As well as having a nice feeling, these tennis balls can reduce shock and impact, making them more comfortable for the arm. Their natural rubber can also reduce shock and impact, making them more comfortable for the arm.
In addition, they are very reasonably priced, making them one of the cheapest options available. 
Definitely one of the best tennis balls on the market, Gamma Pressureless Tennis Balls check all the boxes. As these tennis balls don't lose pressure or bounce over time, they provide excellent playability and constant performance.
Training sessions, make for a smart investment because they are long-lasting and durable. 
It is practical, easy to transport, and reusable to store Gamma's Tennis Balls in buckets.
The tennis machine can use more than 48 balls per bucket, so you're sure to have enough supplies. Professionals, coaches, and even beginners love them because they're versatile and suitable for any kind of court. 
If you are looking for a tennis ball that will save you money while still being of excellent quality, Tourna Pressureless Tennis Balls are the perfect choice for you.
You'll receive 60 balls for a very reasonable price in a single bag.
Furthermore, these balls are very durable and long lasting, making them ideal for training. The balls won't go flat over time, so they keep a consistent bounce, which enhances their performance. 
It is common for pressureless balls to be smaller than pressurized balls, however, these Tourna balls are regular size and have a similar bouncing height.
In conclusion, these tennis balls are great for practicing, using a tennis ball machine, and even for playing with your pet.
It is guaranteed that Penn Pressureless Tennis Balls will last over time.
Balls with these features are durable and have enhanced qualities that won't degrade over time. It will actually feel like they are brand new for a long time to come. 
As well as being versatile, Pen's Tennis Balls can be used on all types of courts.
For decades, they have been America's bestselling tennis balls because they are great for practice and tennis ball machines.
You'll have a good supply of high-quality and long-lasting balls with one purchase since the bucket contains 48 balls.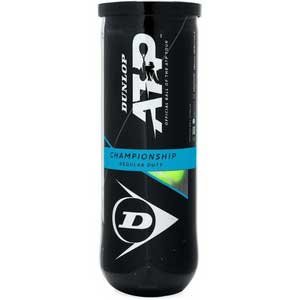 You no longer have to look further than Dunlop Extra Duty Tennis Balls if you want to practice intensely with your ball machine.
Durafelt technology, used during manufacturing, gives them an impressive level of durability. 
Balls with this feel unique, they are incredibly playable, and they bounce well.
Furthermore, they are extremely adaptable and can be used in any type of court. Practice sessions, competitions, tournaments, and league games can all be played with Dunlop balls.
These balls come at an incredible price, especially when you consider their high quality. 
The Teloon Pressure Training Tennis Balls are ideal for those who value aesthetics. In addition to yellow, green, white, and pink, they come in several other colors.
Tennis ball machines and practice balls make great use of these adorable balls. 
A Teloon Tennis Ball has nearly the same bounce height as a standard tennis ball. It is very easy to control them during a shot since they are lightweight.
You will also be able to get a great deal of use out of these balls because they are highly durable. In addition to being convenient and easy to carry, they also come in a reusable bag.
You might want to check out Teloon balls since their price is very affordable as well. 
Up next, the Wilson US Open Extra Duty. This is the official ball of the US Open, as its name suggests. My favorite ball machine balls at the moment are this and the Penn Championship.
As well as being used by me and the US Open tournament, the Wilson US Open ball is also one of the most popular balls among professionals.
Tennis balls of this quality and durability stand out from the crowd. Playing with these balls for months will not result in them becoming unplayable.
There is no other tennis ball that offers the same durability without compromising on quality. There's a good reason why this is Wilson's most popular tennis ball.
The quality of this ball cannot be matched by any other ball. Others may have slightly better durability, but no other ball has the same quality. Your ball machine should use the Wilson US Open Extra Duty if ball quality is important to you.
In addition to the Penn Pro Marathon Extra Duty, the Penn Pro Marathon Extra Duty is also considered one of the most durable balls available.
According to the marketing, it's the most durable Penn ball, but I wouldn't call it a significant difference from the Penn Championship ball.
PTR's official ball, the Pro Penn Marathon, is renowned for its durability, visibility, and longevity.
With cutting-edge core and felt technology, this tennis ball plays at its best for longer periods of time, making it one of the most technologically advanced in the industry.
You won't be disappointed with the Penn Pro Marathon tennis ball if you want a long-lasting tennis ball. Although the ball's quality is average for competitive play, it's one of the best options for ball machines right now.
Pressureless vs. Pressurized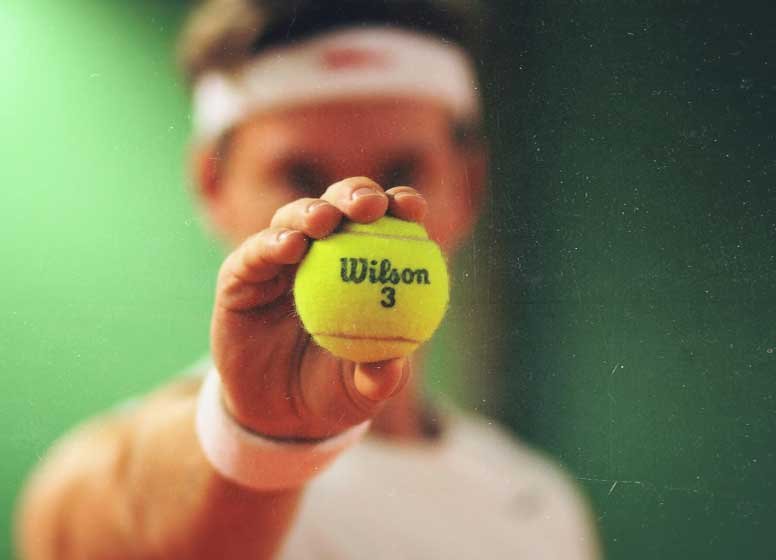 Generally speaking, tennis balls are divided into two types: pressureless and pressurized. The most popular option in the game is pressurized, but both are great options when you understand the differences between them.
Pressureless
Tennis balls with pressureless technology do not receive the bounce they get from a mix of air and nitrogen, as their pressurized counterparts do.
Rather, pressureless balls are designed and constructed so that they bounce sufficiently and return energy without putting any internal pressure on them. They achieve consistent performance for substantially longer periods of time, therefore offering a significant advantage.
Tennis balls are packaged differently from tennis balls because they are not pressurized.
The manufacturers sell them in mesh bags or plastic buckets rather than plastic tubes. Wilson's Trinity tennis balls come in cardboard tubes, which are one of the few exceptions. Alternatively, you can purchase Tretorn X, which is available in plastic tubes without pressure.
All types of court surfaces, including hard surfaces, clay surfaces, and grass surfaces, can be played with pressureless tennis balls. In addition to outdoor courts, they can also be used indoors.
Pressurized
In contrast to pressureless tennis balls, pressurized tennis balls have air and nitrogen injected into them during manufacturing.
The pressure is added just before the vulcanization process seals the two rubber halves of a tennis ball. A factory maintains the ball's internal pressure until it is used by storing it in plastic tubes with an internal air pressure of 14 PSI.
Tennis balls with high pressure are widely regarded as the best balls for competition and matches, as they provide a better bounce, feel, and topspin. Thus, they are the only type of ball professional players use.
Unfortunately, they have a short lifespan. Players often refer to "dead" tennis balls as they lose their bounce after opening a can of pressurized tennis balls.
Tennis balls, even if unopened, will lose some pressure if you let them sit for too long, so buying in bulk will save you money if you consider the shelf life. You can read the guide here about How Long Do Tennis Balls Last?
What to Consider When Choosing the Best Tennis Balls for Ball Machine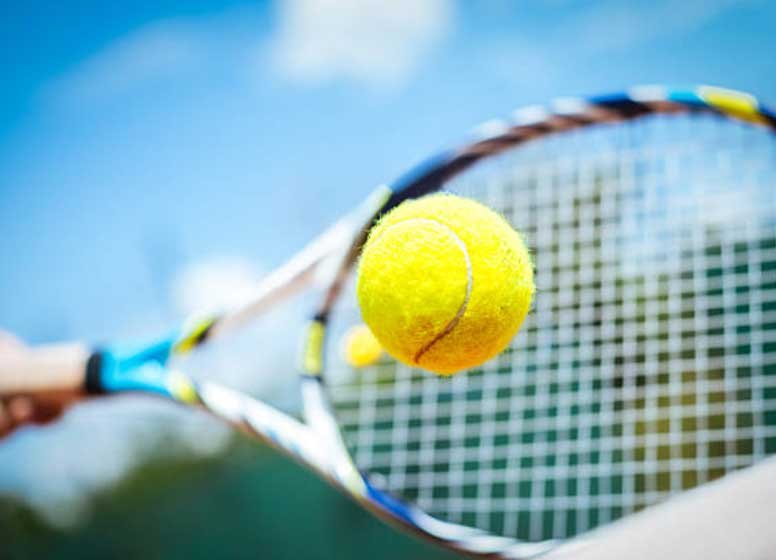 Before purchasing tennis balls for the ball machine, several factors should be taken into consideration. You'll learn more about purchasing tennis balls in a moment, so please keep reading so you can make an informed decision. The following are a few things you should keep in mind.
Durability
Tennis machines can be rough on tennis balls, so you need durable ones so that they last longer. Tennis machine balls must have this quality as their first and most important characteristic. 
As the balls are launched repeatedly, they might lose all their characteristics very quickly, depending on how the balls fit into the machine. For the balls to be durable, interlocked fibers and high-density seams must be present, so always look for them. 
Choosing heavy-weight balls is preferred over lightweight ones because lightweight balls degrade rapidly after a few hits, so it's better to skip lightweight ones. Extra-duty balls are also highly durable, as they are designed to handle different types of courts. 
Bounce
Tennis balls that lose bounce within an hour or so of starting a training session are the last thing you want. The bounce is therefore important to consider, as it should be able to handle the power of the tennis machine without it becoming unstable. 
In this case, pressureless tennis balls are the best solution because they tend to gain a higher bounce level after a few uses when the rubber softens. 
Stiffness 
In spite of how little attention tennis balls get, it is still one of the most important aspects. Ball stiffness is determined by the amount of pressure it has. New balls have a lower bounce level because they are stiffer, meaning they have less pressure. 
When a pressureless ball loses its pressure, it will become extremely slow and flat, as opposed to a less stiff ball that will last longer. Another reason why pressureless balls are better suited to tennis ball machines over time is their durability. 
Brand
It is probably the best way to ensure the high quality of products is to buy a household brand. Due to their constant competition for more attention, clients, and sales, these companies will often go above and beyond to protect their reputations. 
Therefore, you should be familiar with some of the main tennis sports gear manufacturers so you can recognize them. The following are some of the most well-known. 
Wilson: One of the leading brands in the industry that has brought many revolutionary changes. There is no doubt that Wilson's products are of high quality, they use different advanced technologies, and they are available in a wide variety. The quality of their work cannot be surpassed. 
Penn: It has some of the world's best-selling tennis items and is one of the most recognizable brands worldwide. The Penn brand offers a wide range of high-quality, high-value products that are easy to access and often very reasonably priced. 
Babolat: A french company that continues to set market standards. Tennis rackets are one of their most popular products, and they deliver high quality and performance. In addition to being endorsed by major stars, such as Nadal, they have become even more famous. 
Tecnifibre: Although it isn't as popular as some of the other brands, they offer high-quality products and a wide range of options to its customers, such as tennis balls and rackets. 
Dunlop: Known for its excellent tennis balls, Dunlop produces high-quality products. It is mostly known in European countries, but recently Dunlop is also gaining traction in the United States.
Cost
It's important to keep in mind that you'll be putting hundreds of tennis balls in the machine, and you will have to pay for them yourself unless you're Roger Federer. 
Therefore, tennis machines need high-quality products because they're loaded often and need to be taken care of. Look for pressureless tennis balls with good bounce levels, good durability, and affordable prices. You will be able to use these tennis balls for ball machines more frequently and for a lower price.
You may enjoy reading How to Practice Tennis Alone?
Our Selection For the Best Balls for Tennis Ball Machine
The tennis balls on this list were reviewed and playtested in order to determine the best options. When choosing the best tennis balls for ball machines, players should consider the following factors: durability, longevity, bounce level, playability, and performance. 
If you choose one of the balls from our list, you will be able to understand better what to expect from it based on the technical details.
To make the best choice possible according to your needs, goal, and financial budget, you should always consider the following critical characteristics when purchasing tennis balls for your tennis ball machine. 
FAQs
When tennis players aren't sure what ball they need for ball machines, shopping can be confusing. Tennis is especially challenging for new players. In terms of tennis balls for ball machines, these are some of the most commonly asked questions.
What are the best tennis balls for use in a ball machine?
Some of the best tennis balls for use in a ball machine are:u003cbru003eWilson US Open Tennis Ballsu003cbru003ePenn Championship Extra Duty Tennis Ballsu003cbru003eDunlop Grand Prix Tennis Ballsu003cbru003eHead ATP Tour Tennis Ballsu003cbru003eBabolat Team Tennis Balls
How often should I replace the balls in my ball machine?
It is recommended to replace the balls in your ball machine every 10-20 hours of use, or whenever the balls become significantly worn or damaged. Using worn or damaged balls in your ball machine can lead to inconsistent ball flight and reduced performance.
Can I use any type of tennis ball in my ball machine?
It is generally recommended to use high-quality, regulation-sized tennis balls in your ball machine. These balls are designed to maintain their shape and performance longer and will provide a more consistent and realistic hitting experience. Using low-quality or non-regulation balls in your ball machine may result in poor performance and could potentially damage the machine.
How do I store my tennis balls for use in a ball machine?
It is important to store your tennis balls properly to ensure they maintain their shape and performance. It is recommended to store them in a cool, dry place, away from direct sunlight and moisture. You should also avoid stacking the balls on top of each other, as this can cause them to become misshapen.
Can I use pressurized or non-pressurized balls in my ball machine?
Most ball machines are designed to work with non-pressurized balls. Using pressurized balls in your ball machine could potentially damage the machine and result in inconsistent ball flight. It is recommended to use non-pressurized balls in your ball machine to ensure optimal performance.
How long do tennis balls last in a ball machine?
The type of ball you use will determine this. Regular tennis balls will lose their bounce after about 1-2 hours when they are used regularly. It is possible that u003ca href=u0022https://tennispursuits.com/how-long-tennis-balls-last/u0022u003epressureless tennis balls can last more than a yearu003c/au003e if you are using them regularly.
What's Next?
The Penn Championship Tennis Ball stood out to me during my review because of its impressive durability. The balls have excellent playability and performance and last a long time. Due to their high quality and cheap price, these tennis balls won't lose bounce over time. A wide range of players can use these balls on all types of courts, improving their skills to the next level. 
There is no doubt that Tourna Pressureless Tennis Balls are the best pressureless tennis balls for ball machines, as they not only offer great quality and performance but also have the best price. Tennis ball machines can conveniently use them because they are highly durable and come in large quantities. 
There are many shortest tennis players who commit unforced errors. Choosing the right equipment is important, whether it is a tennis ball, shoes or a tennis racquet. You can also use Best Tennis Overgrip For Sweaty Hands or eastern forehand grip for better performance.