People are split on whether to wear sunglasses when playing tennis.  Some are happy to wear them, whilst others will wear a hat to protect from the sun.  Famous players to wear sunglasses when playing are former world number 8 Janko Tipsarevic and Sam Stosur, former doubles world number 1. 
Sunglasses are an important part of a tennis player's kit, and finding the right pair comes down to personal preference. While you might have a pair of stylish sunglasses that you love if you wear them while playing tennis, you might not be able to perform well, your glasses might slip off, or the lens may not be optimal for seeing the tennis ball.
The reasons why sunglasses are so important for tennis players are similar to those for rackets and tennis balls. Getting a high quality pair is important because it directly affects your eyes and performance.  
In order to purchase new tennis sunglasses, there are many factors to consider: comfort, affordability, quality, durability, and clarity.
Here is our list of the 14 best sunglasses for tennis, complete with reviews and a buyer's guide to help you choose the ones that are right for you!
14 Best Tennis Sunglasses in 2023
Our list of the 14 best sunglasses for tennis can be found below. As we describe each pair of sunglasses in detail, we will provide a comprehensive review of these best sunglasses.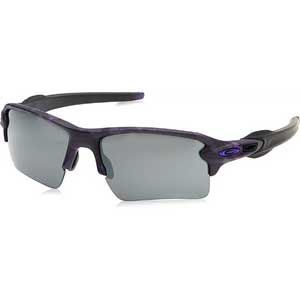 There are plenty of other options out there, but these oakley tennis sunglasses consistently rank at the top, and for all the right reasons.
This pair of Oakley flak 2.0 xl sunglasses is lightweight, durable, and of great quality. In addition to keeping you safe, these sunglasses may even help you perform better during your games. 
Color and detail contrast is enhanced, and the lenses offer optimal clarity. This pair of sunglasses has a brown hint to the lenses, making them suitable for daily use. 
UV-rays, blue light, and other harmful rays are also well protected by Oakley sunglasses for tennis. A thermoplastic O-matter is used during the manufacturing process to improve strength, and flexibility, and prevent bends and shifts.
Your tennis performance will definitely benefit from these best Oakley sunglasses for tennis. 
The sunglasses are usually unisex, but these are specifically made for women players. Among the best tennis sunglasses for women, Oakley Women's unstoppable sunglasses have consistently received excellent reviews. 
Stylish and practical, these sunglasses are ideal for tennis. They come in a variety of colors. Due to their lightweight, highly durable, and comfortable O-matter molded thermoplastic frames, they will last for years to come. 
They provide a sharp vision from every angle and offer optimal clarity. The sunglasses also protect the eyes from UV rays and blue light. In addition to being polarized and non-polarized, they are athletically designed to not slip off of your face.
Unstoppable sunglasses can be worn at any time of year, not only on the tennis court. 
You should consider this pair if you don't want the sun to peek through the sides of your sunglasses.
Smudges and moisture cannot get past the 135-millimeter wide and 51-millimeter high lens shield.
As well as being fashionable, the fuller coverage provides better protection. We love the style of these glasses!
In addition to staying in place during sprints, jumps, and slides, the non-slip grips on the nose and temples keep them secure.
Featuring a wraparound style to block rays from all angles, these full-coverage, bright sunglasses will make a statement on the court.
Additionally, the lens shield is ventilated at the most aerodynamic angles to prevent scratches and cracks. It also does not add a noticeable distraction to your match since the glasses only weigh 23 grams.
There is definitely an increase in the popularity of full-coverage glasses, says Evrard. There might be some people who prefer having more protection."
These Bolle sunglasses are stylish and sporty, with enhanced features to help you perform better. The sunglasses have a nylon frame that makes them lightweight and flexible.
Players can enjoy a more secure and comfortable grip with well-known brands that use Thermo grip rubbers. 
The lenses provide sharp color contrast and optimal clarity. Due to their polarized lenses, they won't interfere with your play whatsoever.
Through the use of new technology, Bolle has improved color and depth perception as well as polarization performance. 
Featuring an anti-fog coating and water and oil resistance, the Bolle Bolt 2.0 Sunglasses are a great choice. Their durability and scratch resistance make them a great choice. In general, these are the best polarized sunglasses for tennis.
There is a protective UV coating on Oakley's Half Jacket 2.0 polarized composite lenses.
Known historically as one of Oakley's best sunglasses, the Half Jacket is an updated version of the classic model.
On the nose pads and temple tips (behind ears), Oakley's patented Unobtainium® material prevents slippage. 
Good tennis sunglasses must fit snugly so they don't slide down or fall off when you are on the court! Sweat-soaked sunglasses keep their proper fit despite the material's design!
In this case, the rims are semi-rimless, which means they do not have a solid bottom rim. It has a very open design on the bottom of the lens which is great for racket sports since it gives you a more unobstructed view, especially when you are looking downward like when playing pickleball.
The Half Jacket is compatible with Oakley lenses thanks to its interchangeable lens system. For different lighting conditions, you would need to purchase additional Oakley interchangeable lenses separately.  It is an option to have if you'd like to choose between different colored lenses, but I personally don't mess around with it.
There's a bit of confusion here between the Oakley Flak Jacket and the Oakley Half Jacket. Historically, Oakley's best-selling sunglasses were 1/2 Jackets before the Flak Jacket.
In spite of the fact that both models are still selling well, many people consider the newer Flak Jackets to be an upgrade compared to the older ones.
In addition to UV protection, the Flak Jackets have anti-smudge lens coatings.
The slip-free material is also incorporated into these to enhance their grip. It is a useful feature for tennis sunglasses since they slip down the player's nose bridge when playing in the sun.
Nike tennis sunglasses are pretty good, but Nike's Tailwind line stands out for its great design and functionality.
With a contoured silhouette and a standard fit, these are lightweight and comfortable. 
With their aerodynamic curves, these sunglasses are great for playing with when it's windy. Rubber channels and a floating nose pad improve comfort, absorb impact, and increase airflow through the frame. 
Using these lenses, you will be protected from harmful UV rays and blue light up to 100%. There is also an anti-fogging coating on the lenses of the sunglasses.
Cycling and running can also be done while wearing these glasses.
Due to its smaller frame size, many women readers prefer the HALF Jacket.
Check out the video below for a side-by-side comparison. You can also purchase the Half Jacket 2.0 with a red accent in this stylish frame (click here to see more photos).
There is a lot of confusion when it comes to Oakley's naming conventions. It is important to remember that the terms "Standard" vs "XLJ" vs "XL" refer only to the lens size, and not the frame size. 
As with the Oakley XL, the Oakley XLJ has a wave-like bottom cut and both lenses are longer than the standard Oakley XLs. There is a slight increase in coverage over Oakley's standard lenses with the XLJ lenses.
Oakley Authentic Prescription Lenses are compatible with these Flak Jacket glasses, just like the Half Jacket glasses.
The following video provides a quick side-by-side comparison of the Flak Jacket (2.0) and Half Jacket (2.0). 
The look, design, and affordability of these Bolle sunglasses led us to choose them as the best overall.
As a leading manufacturer of tennis and other sports sunglasses, Bolle is a top player in the industry.
Each pair of sunglasses from Bolle incorporates a wide range of cutting-edge technologies.
In order to prevent water from attaching to the lenses, the outer layer of the lenses is coated with a water-repellent compound.
They also have an anti-fog coating on their lenses to prevent them from fogging up. A scratch-resistant coating also acts as an anti-fog coating.
The multiple Thermogrip pieces on these Bolle sunglasses are another noteworthy feature. Specifically, the temple tips, nose pad, and adjustable nose pieces of the sunglasses are designed with Thermogrip pieces.
These Thermogrip pieces get more grip when they are soaked in water or sweat.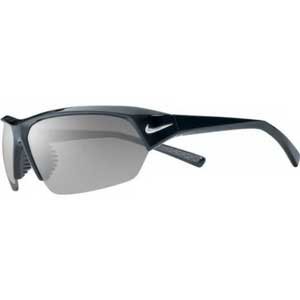 It is impossible to make a list of tennis apparel and accessories without mentioning Nike; it is an iconic brand and has become a major player in tennis apparel and accessories (Roger Federer is a good example).
Nike also offers a wide variety of sports sunglasses, and many of them can be used for tennis or pickleball.
Nonetheless, the price of some of their models prevents me from recommending them!
They sell some of their newer models for under $400 (like the Nike Vaporwing).
Wearing glasses this expensive really isn't feasible unless I was an elite athlete (getting free sponsorship gear).
Skylon Ace Sunglasses would be my choice of Nike sunglasses to wear for tennis.
Despite their affordable price point, the Skylon Ace sunglasses offer a straightforward design and comfortable fit. Their sleek shape makes them comfortable to wear during an active workout, but they don't have the same extreme "wrap" as other models. There have been some previous reviews for glasses that have almost straight temples that curve around and hug at the back (sports-style wrap-around).
There is a slight curve in the temple tips of these Nike sunglass frames, making them more traditional in design. In my opinion, it has a more classic feel than the wrap-around style…I am hoping I am explaining it clearly-maybe you can see the photos and see what I mean…
During the hot summer, the horizontal grooves on the nose bridge allow the glasses to vent more, preventing fogging and allowing the lenses to stay crisp.
In our list of the least expensive sunglasses, the Under Armour Ignitor 2.0 stands out from the rest.
While it's true to a certain degree that you do get what you pay…, there's no reason to think that you need to spend top dollar for designer sunglasses when playing tennis.
In spite of the fact that you shouldn't trust your eyes to a discount brand of glasses you haven't heard of – just to save $20 – Under Armour is a well-known sports brand and its gear is well-known for its quality.
The UA Igniters offer 100% UVA, UVB, and UVC protection just like the rest of the glasses on this list.
With these glasses, you can customize the fit with the fully adjustable nose pads. There are many different lenses and frame color combinations available for the Igniters, which are lightweight and easy to take on and off.
In addition to shoes, sunglasses, and other gear, Nike makes some of the best racquets and racquet accessories.
Among our list of best affordable athletic sunglasses are these Nike sunglasses with a sporty look.
Lightweight, yet durable plastic frames make up the frames. A contoured fit provides a comfortable fit around your eyes and face.
With these sunglasses, Nike created a small gap between the frame and lens that improves ventilation and prevents fogging. UV protection is also provided by these sunglasses.
Wearing the glasses is made easier thanks to the flexible temple arms and ventilated nose pads. As an added bonus, Nike's MAX Optics lenses are shatter-resistant, making it easier to see the tennis ball clearly.
The Tifosi Jet sunglasses are one of the best pairs of sunglasses under $30. With a lightweight and durable design, these polycarbonate sunglasses are shatterproof.
Designed to help grip the face when sweat or water is present, the nose pieces are made of soft and waterproof rubber.
There are instructions to care for and use each pair of Tifosi sunglasses, along with a protective case.
The Tifosi Jet sunglasses are great value for the money, which is why we selected them for our list.
Oakley Men's Oo9208 Radar Ev Path Rectangular Sunglasses
The scenario you describe is relatively common, so it's a great question. The sun is very low in the sky early in the morning or late in the afternoon, but it is still bright enough to be annoying during those times.  
It is too dark to play effectively when you're using regular sunglasses because they darken your view too much, making it impossible to see clearly.
The best solution for low light conditions is to use lenses that are specifically designed for low light conditions, whether you play early or late in the day.
The Oakley Prizm Low Light Lens is made specifically for this purpose.
The lenses used in these models can be found in a variety of Oakley models, but the ones that I think are best suited to this lens are the Oakley Radar and the Oakley Evzero.
Since these glasses come with a variety of lens options, just make sure to specifically select the PRIZM LOW LIGHT lens.
Best Women's Tennis Sunglasses
There are many sports sunglasses on this list that are unisex, despite the fact that some glasses are marketed as gender-specific.
Oakley Flak Jackets are considered men's sunglasses because of a chunkier profile, while Oakley Half Jackets are considered women's sunglasses because of their feminine design.
As for the best women's tennis sunglasses, I would choose the Oakley Half Jacket from the list if I had to choose one. 
Oakley Quarter Jacket sunglasses have been rated very well by people that have played in them, even though they are designed for young people. 
If you have a small face, you'll be able to save a lot of money by purchasing these best tennis sunglasses for small faces. They are also half the price of adult-sized Oakleys.
The nice thing about these is that if you'd rather not have the all-black Arnold-Schwarzenegger-I'll-Be-Back type look, they also come in other styles like white frames with violet accent colors. 
Best Tennis Sunglasses For Kids
Young players shouldn't be forgotten!  According to the United States Tennis Association, there are more kids and teenagers playing pickleball than anyone else, and participation in youth tennis is growing.
The availability of quality sunglasses for children is often neglected. The sunglasses I see most often are more like toy glasses than sunglasses when I see young kids out in the sun playing.
Providing kids with UV-blocking glasses of high quality and comfort is a parental responsibility. Since children are susceptible to sunburn at an early age, it's better to get them used to it early in life.
In terms of quality youth sunglasses, Oakley Quarter Jacket Iridium Sunglasses are good choices.
In the opinion of my teenage son, these are the products he thinks my son should check out: Under Armour Youth Nitro
What to Consider When Choosing the Best Tennis Sunglasses
In comparison to buying everyday sunglasses or sunglasses purely for aesthetic reasons, purchasing sports sunglasses is a different experience. 
On the court, you'll be doing a lot of moving around, sprinting, jumping and sliding to get the ball. You might experience discomfort if the sun hits you directly in the face, ruining your performance. Keeping your eyes protected and your vision clear requires sunglasses that stay put, shield you, and stay in place.
When it comes to sunglasses, what makes them good enough for tennis? In order to choose a product, you need to consider a few features. 
UV Protection
A very good reason to use UV protection is to keep your skin healthy. Tennis players get many benefits from playing tennis, and that expression is also true when it comes to protecting their eyes. 
Experiencing ultraviolet rays or blue light directly and for a long time can seriously damage your eyes. In extreme cases, the disease can lead to muscular degeneration, reduced vision, and even cancers. 
Sunglasses should always be UV protected, so you shouldn't ignore them. 
Tennis sunglasses that offer UV protection can be more expensive, but over time, the damage caused by the sun may become more apparent. The eyes and skin of kids and junior players are more sensitive than those of adults, so they should be extra careful when playing. 
Polarization and lens color
Some might even find colored sunglasses stylish, as tennis athletes often wear them on the court. Tennis sunglasses lenses serve more than just aesthetic purposes, did you know? 
Depending on the lens color, different colors are reduced. If you understand how it works, you might be able to tailor your sunglasses' lens according to the environment where you play. So which lens color would be best for tennis sunglasses? Here are a few of the most common colors for lenses:
Red lenses – make it easier for the players to distinguish between objects because they increase the contact between them. You will see tennis players wearing this color, though it is better suited to runners or cyclists.
Green lenses – these lenses are ideal for tennis players. You can achieve a more balanced peripheral vision by preserving your sight's color balance. Due to this, even in bright sunlight, you will be able to see the ball much better. 
Players and coaches who spend hours playing tennis should consider photochromic lenses. Depending on the time of day, you may be exposed to different levels of solar radiation in court. 
When exposed to natural light, photochromic lenses adjust their color accordingly.
The lenses have light transparency in the morning, but turn completely black by midday. It does not matter how far away the sun is from your eyes, your eyes will still be protected.
In addition to UV-protective lenses, many sunglasses also provide 100% UV protection. In addition to polarization, you should also consider it when playing tennis in the wind or practicing alone since you will be exposed to direct sunlight. 
Your vision will be clear and crisp with polarized sunglasses, and the damage to your eyes will be reduced. 
Frame Type 
Tennis players should look for sunglasses with a high tapered wrap frame when shopping for sunglasses. As you run or spin around the court, this type of frame will not fall out of place. As well as providing the best protection for your eye area, it also provides lenses that protect your vision.
Wind and dust can also be protected from your eyes with a high wrap frame depending on the environment. 
To prevent sunglasses from falling off your nose, it is also essential to have them fit correctly on your nose. If you want to ensure that your sunglasses will fit your nose bridge perfectly, you should consider a pair with an adjustable nose piece. 
A variety of materials can be used to make sunglasses frames, but nylon is the most flexible and durable. 
Budget
There are tennis sunglasses to fit every budget, no matter how big or small. Consider first what features you are looking for in a pair of sunglasses and how long you will keep them before deciding how much to spend. You should not make your price too crazy if you are losing or breaking them quite often. 
Be sure to stick to your budget. There are some best tennis sunglasses for a great price, even though their quality is expensive. Our team is here to help you! 
How Often Do You Play Tennis?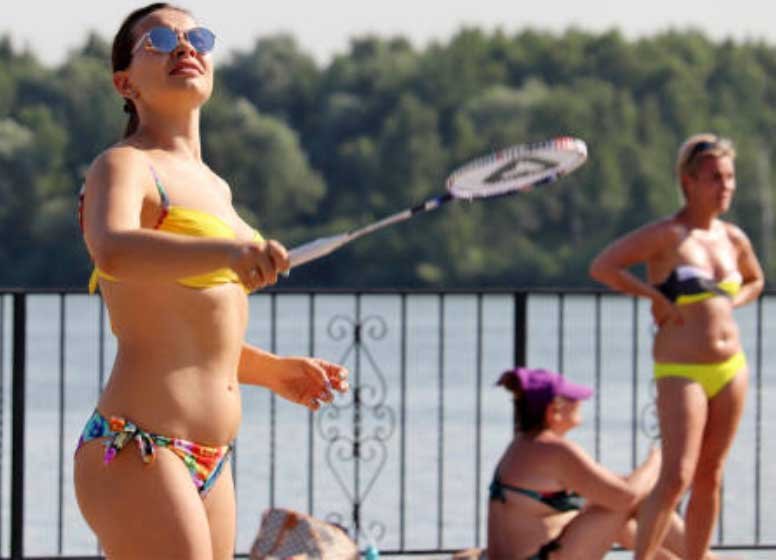 Even if you only play tennis once or twice a month, you could make a fashion statement with a pair of tennis sunglasses. Make sure that your sunglasses are correctly fitted and have a tight grip on the bridge of your nose when you bring them to the court.
For tennis players who regularly hit the courts, however, a good pair of tennis sunglasses is a good investment. 
Polarized colored lenses, high-wrapped frames, and comfortable fits are the main qualities to consider before purchasing. If your sunglasses are short-lived, scratched, or glare from the sun, your game should be easier and more fun. 
You may enjoy reading Can You Play Tennis With Tennis Elbow?
Can You Play Tennis Wearing Prescription Sunglasses? 
Do you need prescription sunglasses to see clearly if you wear them as prescribed by your doctor? Are you still able to play tennis? That's a definite yes! Prescription glasses are common among professional athletes, and they haven't hindered their success. I don't think it should be for you either.
Playing with prescription glasses on the court requires you to know the following:
Frames: prescription glasses with high wraps can cause your vision to suffer due to their extended frame, which can distort optical lenses. To adjust your prescription lenses into high-wrap sunglasses, you will need a specialist who is well-versed in this process, as well as your doctor, just to be sure. In addition to semi-rimless frames, rubber pads on the forehead and nose bridge can provide added comfort, especially if come with a rubber pad. Another option to consider is "wrap-around" frames. Including your peripheral vision, it provides a great deal of protection. 
Lenses: polycarbonate is a scratch-resistant, durable, UV-protecting material that is used in most sports glasses.
Grip: When you move around on the court, it's important that your glasses stay in the center of your face. If you are running after the ball, make sure your glasses won't slide down your face constantly.
Anatomy of Sunglasses
Lens
A sunglasses lens is the part that lets you see through it. Plastic, glass, or polycarbonate are the most common materials used. UV rays can damage your eyes if you don't wear these.
Bridge
You wear sunglasses by resting their bridge on your nose. A comfortable and secure fit is ensured by adjustable nose pads on many sports sunglasses.
Hinge
An arm of a pair of sunglasses can be folded in or out using the hinge. The way your sunglasses fit on your face is also affected by these factors.
Joint
Sunglasses have joints connecting the lenses and temples.
Temple
As the frames extend over your ears, the temples, also known as the arms, hold the sunglasses in place.
What Tennis Pros Wear Sunglasses?
Tennis players are rarely seen wearing sunglasses while competing, however a few do.
They include Sam Stosur, Tommy Robredo, and Janko Tipsarevic. A medical condition called astigmatism requires Hyeon Chung to wear glasses in order to improve his vision.
So why don't tennis players wear sunglasses?
Sunglasses are often viewed by players as a hindrance and distraction, since they can easily fall off. In addition, they claim to have trouble seeing the ball.
In recent years, professionals have been playing with sunglasses without any issues as technology advances.
Final Thoughts
It is suggested that you buy Bolle Bolt Sunglasses for tennis since they are the best tennis sunglasses that can be enjoyed both by men and women. It's easy to see why Bolle Bolt sunglasses are considered the best sunglasses for tennis because of their many impressive features. While playing, they prevent scratches and mist, stay in place, and create extra grip in wet conditions.
There's no doubt that any of these 14 sunglasses will do the trick. Thank you for visiting our site in search of the best tennis sunglasses!