Being a professional tennis player on both the ATP and WTA tours can be a lucrative career for many players. Professional tennis players earn money from tournament participation, personal sponsorship endorsement deals, and other revenues depending on how in demand they are outside of the game.
Each player can influence how much money they make, on the flip side if a player is injured or suffers a slump in form it can be difficult to make the money needed. It is important to understand the difference between the top-ranked players and the lower-ranked players when it comes to earnings. There is a huge disparity in earnings from the best players on tour to those further down the rankings.
No doubt being on the tour is expensive. We the viewers see the final point in a tennis player's life when they step out onto the court to play. Behind the scenes, there is a team of coaches, physios, trainers, racket stringers, agents, and others who all need to be paid to do their job. Below we look at some of the biggest tournaments' prize money, how top players make their money, and who some of the biggest earners on the tour are.
Grand Slams
Ask most players and they will tell you that winning a grand slam title is the most important thing to achieve in their tennis career. To win a Grand Slam tournament is the pinnacle of most people's careers. That has been a difficult task in the past, since 2006 the majors on the men's tour have been dominated by the 'Big 3' of Roger Federer, Rafael Nadal and Novak Djokovic. Of the last 68 Grand Slam finals, these three have won an incredible 57 trophies between them. Only 7 other men have managed to secure a title in this time.
The standout player on the WTA tour in recent times is Serena Williams who won an incredible 23 grand slam titles. Ashleigh Barty looked like she was starting to dominate the big tournaments having won her 3rd Grand Slam, only to retire in 2021.
| | |
| --- | --- |
| US Open | Total prize money was $60,102,000. The winner took home $2,600,000 and the first-round loser won $80,000 |
| French Open | Total prize money in 2022 was €43,600,000. The winner took home €2,200,000 and the first-round loser won €62,000 |
| Wimbledon | Total prize money in 2023 was £44,700,000. The winner took home £2,000,000 and the first-round loser won £ 50,000 Australian |
| n Open | Total prize money in 2022 was AUD 75,000,000. The winner took home $2,875,000 and the first-round loser won $25,250 |
As you can see, the US Open, which is held in Flushing Meadows in New York, is the most lucrative tournament on the calendar with a total purse of over $60m. All prize money is up from last year at each tournament showing the game is in good health. This also shows the gulf in prize money between winning and losing in the first round
Who are the top 5 highest-paid players of all time?
Two important points to note here. Firstly, the tournament prize money has increased drastically in recent years as the game has become more commercial so 3 of the top 5 on this list are still playing. Prize money in the women's game has increased to become more competitive and all the Grand Slams now have pay parity for both men and women. You won't find the leading grand slam holder of all time Margaret Court or the much-loved Swede, Bjorn Bjorg anywhere on this list, many played in an era where the money just wasn't what it is today.
Novak Djokovic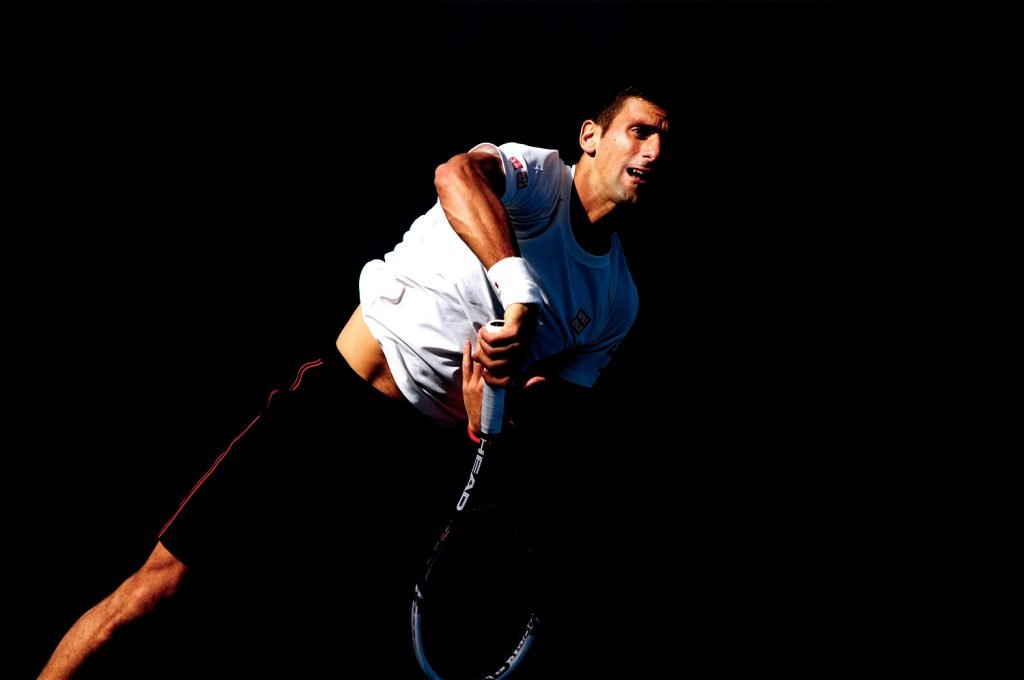 Novak is now out in front of the Grand Slam race with 23 titles. He is also some way out in front in on-court earnings. He has amassed an amazing $158,996, 253 in earnings from the court (August 2022) to become one of the highest-paid tennis players of his generation. As with all individuals, it is hard to put an exact number on exact net wealth. His lucrative sponsorship deals with the likes of Hublot and Lacoste put his estimated wealth at $200m.
Rafael Nadal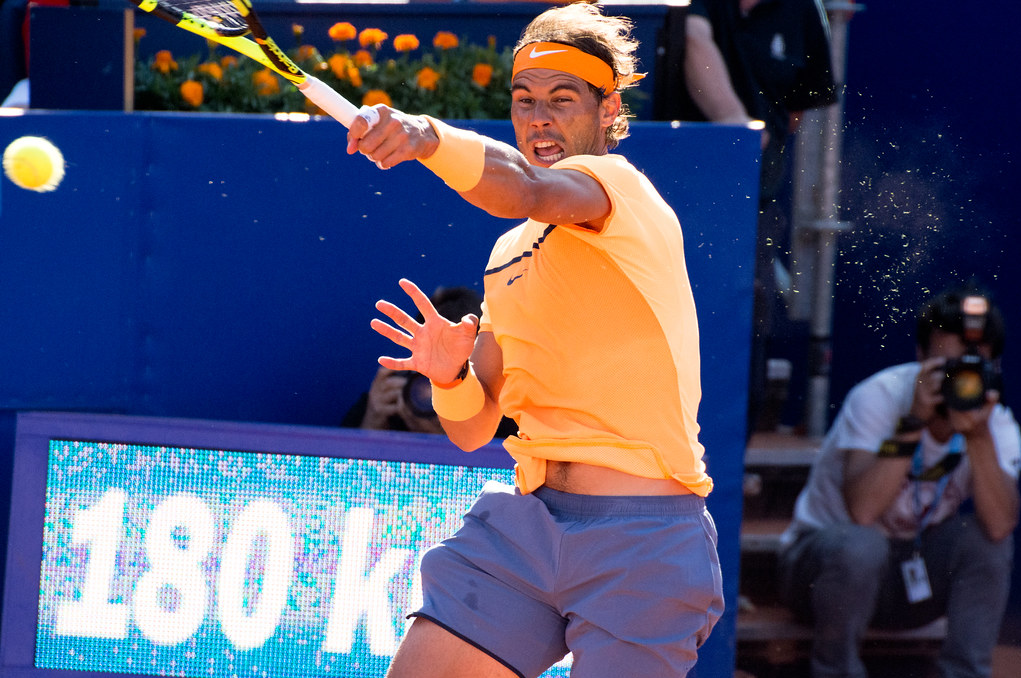 Second, in the race for the most Grand Slams, Rafa Nadal has not done badly in career earnings to date either. He has surpassed Roger Federer's on-court earnings now at $131,700,000 after picking up 2 Grand Slams in 2022. A fiercely private individual, his net worth is put anywhere between $200m – 250m.
Roger Federer
Roger's tennis career may have just ended but he made a tidy $130,500,000 from his long career. He'll leave behind an incredible legacy on the court and what is outstanding is how well he has managed his earnings off the court through sponsorship and other business endeavors. Sponsors such as Nike, Rolex, and Uniqlo cannot get enough of the brand Federer (or RF). Even with limited play in the past few years, he remains one of the world's highest-paid athletes with estimated off-court earnings of $90m in the past 12 months alone.
Andy Murray
Sir Andy Murray, a former world number 1 and a knight of the realm in the UK, has amassed a respectable $62,895,316 in on-court earnings. One of the U. K's most admired athletes, his net worth is estimated in the region of $160m with lucrative sponsorship deals from Castore, Standard Life, Jaguar, and Head, amongst others.
Serena Williams
Regarded as one of the greatest players to grace the tennis court, Serena's recent retirement marks the end of an incredible era. For many years, her domination of the women's game has helped her amass on-court earnings of $94.6m. One of the most recognizable figures in the sport has helped her attract world-class sponsorship deals with Nike, Wilson, JP Morgan, and Pepsi to name a few. Serena is a global brand in herself and alongside her sister Venus Williams they have no doubt transformed the women's game. A conservative estimate of her net worth would be $260m.
How do players make money away from the court?
In today's society, there are many ways that players today make money through off-court earnings. The most common is sponsorship and endorsement deals to either wear a watch, play with a certain make of racket, drive a certain brand of car, or represent a company. Some players have long-standing tie-ups with organizations (Rafa with KEA cars and Roger with Credit Suisse as examples). Players make money through appearance fees and being at certain events or engagements. The world of social media has made it easier with players to engage with their fans and some earn money through the promotion of products. Some players may also make money through exhibition matches organized at local clubs and some players will even be involved in coaching at clubs or privately to earn extra money.
Final Thoughts
There is no doubt that the top tennis players are some of the highest-paid and best athletes in the world. The likes of Roger Federer and Rafael Nadal have become superstars on a global stage and their fame surpasses the tennis court alone. They are talked about in the same league as Cristiano Ronaldo and Lionel Messi in terms of their global status and impact. Kei Nishikori and Naomi Osaka, both from Japan, struggle to walk down the street in their home countries such as their notoriety.
The vast majority of players on the ATP or WTA tours do not make anywhere like this type of money. As an example, the average on-court earnings for a player ranked between 501 – 600 in the world on the ATP tour was $18,355 for the entire year in 2021. There is much discussion about how more money can filter down through the game as many individuals struggle to make a living given the increasing cost of being on the tour. This is a problem that is not unique to tennis, but it does showcase the vast difference in earnings.
The team at Tennis Pursuits hopes you found this article useful and would love to hear from you. Do drop us a line through our contact page.